Welcome to Madurai Traditional Sungudi Sarees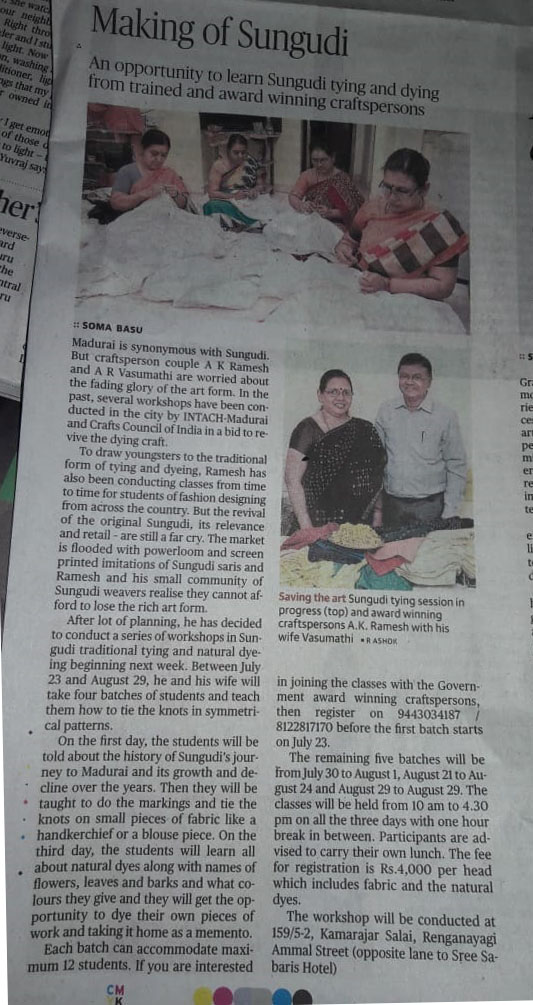 The Hindu
Sungudi saree is manufactured naturaly using traditional technology acquired from generations Mr A.K Ramesh Properitor of Saagambari Craft has acquired the traditonal knowledge from his father Late Mr.A.B.Kuppusamy along with his wife Mrs.Vasumathi have taken lot of initiative to develope the sungudi saree technology to the modern world. They preserve the tradition. The couple have also given free training to more than 100 Women workers and they are working with them. The uniqness of their mission is that they dye the fabrics as traditionally followed by their fore fathers 300 years back using natural herbs.
Madurai takes pride in Sungudi, the traditional textiles unique to the temple city. "Almost all those who are involved in the 'Madurai Sungudi' production belong to Sourashtra community. The making of Sungudi textiles requires a lot of patience and is completely dependent on manual labour. Now a days training in tie&dye is given on a nominal fee, due to escalation of cost in dyeing material.

The womenfolk from the Sourashtra familites tie the sarees for dying with natural colours."our families run the tying units and we outsource the saris for dying," says A.K. Ramesh, secretary of the Federation of Tie and Dye Associations.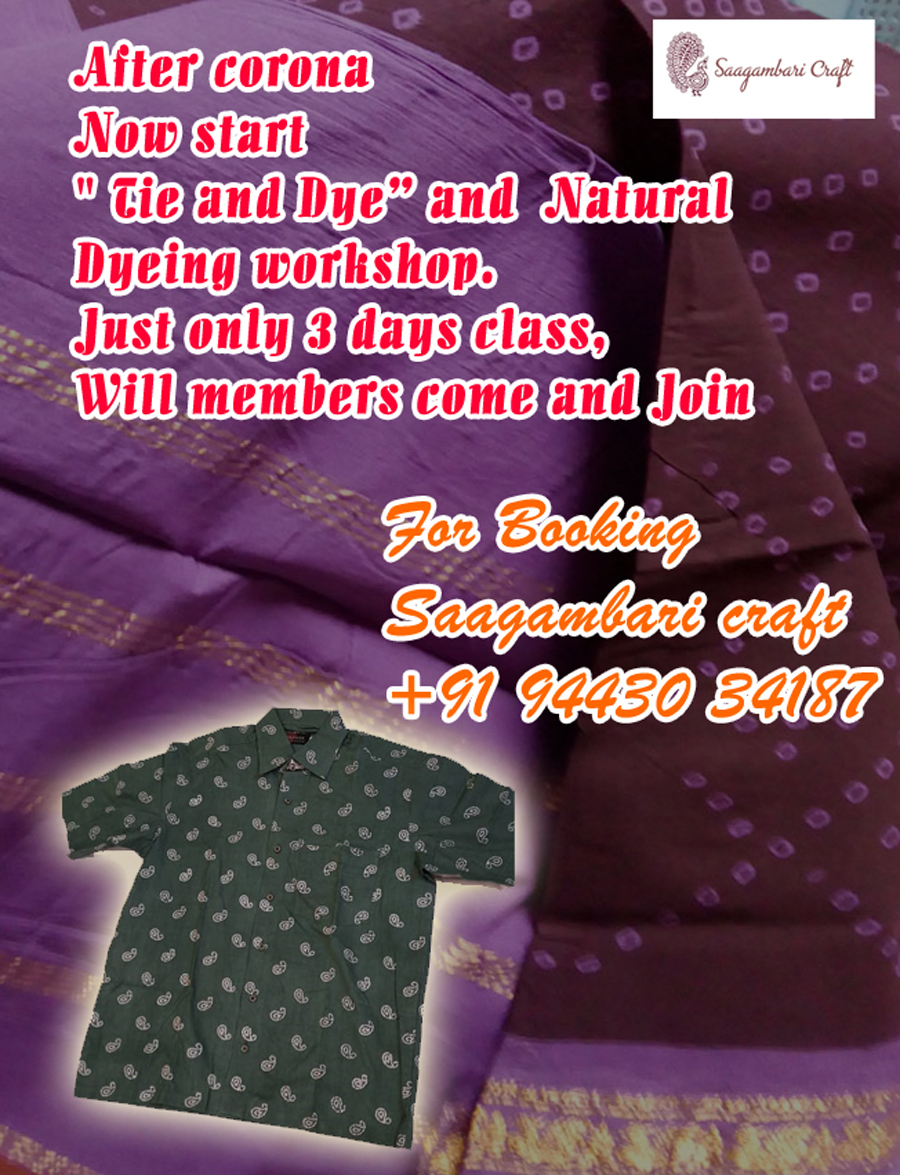 History of Madurai Sungudi Book released
Sungadi or Sungudi Sarees are traditional cotton sarees from Madurai and near by area this is an Tie-and-dye technique ...
Know More
A lot of designers are also trying to give a twist of modernity to the humble Sungudi sari to bring it into the limelight of fashion. These easy...
Know More
All dyes were "natural" until 1856, when the English chemist William Henry Perkin developed the first synthetic..
Know More